Models and adult content producers mostly use the social networking platform OnlyFans to offer their unique premium content. You might have listened a lot about OnlyFans, and it has been in quite a buzz now. People now have many sources to make their reach big on different platforms, and OnlyFans is one of them.
Models are assisted in managing their presence on the platform by OnlyFans agencies, who provide assistance with content production and promotion, account maintenance, and communications with subscribers. They keep check of all the data related to the traffic and subscribers. Other than this are different strategies and information that are given to the different aspiring content creators. Further, we will talk about how the OnlyFans model agency can help aspiring content creators.
Some Of The Important Things Of Onlyfans Model Agency And How It Helps The Aspiring Content Creators: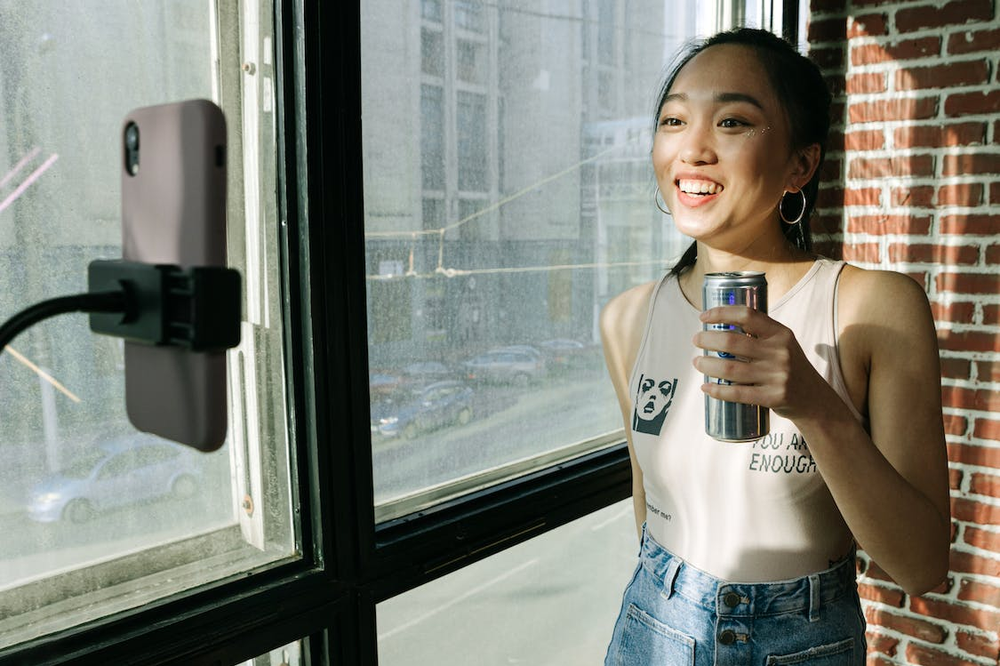 Only Fans agencies often conduct business by providing service packages to their clients, which may include assistance with account administration, social media promotion, content development, and other related activities.
OnlyFans offers a variety of resources and support to help aspiring content creators succeed on the platform. It is important for you to reach out to reliable sources that can guide you to only fans for beginners. OnlyFans supports and assists creators in the following ways:
Provide Comprehensive Knowledge:
OnlyFans provides a comprehensive knowledge base and tutorials that cover various aspects of effectively using the platform. The creators and models often know their work, but to sustain and flourish in fashion and entertainment, they need professional guidance that can make them stand out from the rest. When you get information from the right sources, you can easily get a base and follow it to ensure they can make their content attractive.
These resources walk you through the process of creating an account, optimizing content, managing subscriptions, and using features like messaging and live streaming. They will provide you with all the necessary information about the subscriptions and how to engage with yoru loyal subscribers from time to time. They will have several meetings to make you aware of your profile and their advancements.
Opportunities For Community And Networking:
OnlyFans fosters a sense of community among its creators. If the people do not engage with the people, then how will they become loyal fans, and in this OnlyFans help out a lot. When they do the networking, they will catch people's eye and attract more people to their work.
The agencies will plan out several different opportunities where they can portray their work and content; this way, they will build a small community. Creators can communicate with one another, share experiences, and work. When they exchange views, then, they will make even more engaging contact. OnlyFans occasionally hosts events, workshops, and webinars to foster networking and collaboration among creators. Collaboration also gives a lot of opportunity, and it is one of the strongest ways to ensure that people of diverse natures can also be attracted to your content.
Promotion And Discoverability:
OnlyFans has a discoverability feature that shows potential subscribers content creators. Creators can improve their visibility on the platform by optimizing their profiles and content. They provide you with several tools that make you aware of the visibility and how to improve it.
OnlyFans also highlights creators on a regular basis in their promotional efforts via social media, newsletters, and other marketing channels. They will promote the creators and also help them to make a social presence to make their image in the industry. Discoverability is important, and if the content creators or model is not discoverable, then it will be hard to showcase their talent to the public. Promotional activities here play a huge role in helping the creators to make a presence.
Provide Contact Support:
OnlyFans has a customer service team that can help creators with platform-related issues and inquiries. They can provide contact support if there are any queries or problems in the future. Creators can contact the support team via email or through the OnlyFans website's help center. They will have the liberty to reach out to a reliable source to help them with technical issues.
The support team can help with technical issues, account-related questions, and general inquiries. General inquiries will be easily solved, and at the same time, they provide you solutions for long-term problems that might arise in the future. This is the reason OnlyFans is an important source for beginners.
Copyright Safeguards:
OnlyFans includes safeguards to prevent unauthorized sharing or distribution of creators' content. Many times when making content, many content creators do not keep track of the music they are using, and later, they get to know that it has a copyright issue. Watermarking and features that prevent screen recording or screenshotting are available to content creators.
They help the content creators to work ethically and avoid making frequent mistakes as it might not be good for their own good. OnlyFans actively monitors copyright infringement and takes action against violators to protect creators' intellectual property rights. They ensure that they don't make mistakes; even if anybody else is trying to do any infringement, it should be tackled.
Handles The Payment:
OnlyFans handles payment processing securely, ensuring that creators receive their earnings consistently. It is important to make the payment securely when doing different transactions. Creators have complete control over their payout preferences and the timing of their payouts.
They can easily make content and can take a manageable amount of tension about the payments. OnlyFans also takes precautions to safeguard creators' financial information and maintains a secure transaction. When receiving the payments you don't have to worry about the transactions as the reliable OnlyFans agency will take care of it.
Bottom Line
This article will work for you as a guide when you will be approaching a OnlyFans agency in the future. You must ensure that you find the right source and before handling them all the necessary information about yourself you must have proper knowledge about all the services they provide you in the future.