Building a successful career through a fan site is tough. But management companies can ease your work. The managing expert handles your page completely and communicates with your followers. Whatever your profile needs to look appealing, they make the necessary changes for your popularity.
Many OnlyFans management companies are available that can help you make millions. Fairy Management is a great high-paying agency that provides luxury gifts to content creators, manages your trip expenses, and pays for everything. You can travel anywhere and spend your life with all the luxuries.
Regarding the management team, you need to decide whether you require their support or continue getting benefits from the OnlyFans agency independently. When you appoint a management team, the manager will do most of the work. But independently, you need to do everything on your own. You must understand how the management team works and why you need them.
The Use of the OnlyFans Platform
Before you understand the functioning of the management team, you must determine the details about this platform. It is a perfect portal for content creators who can post unique and appealing content through their accounts.
It can be a video, article, message, image, etc. This platform is not only available for sex workers but also for photographers, musicians, etc. Your fans must subscribe to your profile to access the data, and the subscription is paid. You will get money for every subscription, views for special posts, etc.
The Need for a Manager
Undoubtedly, OnlyFans is a huge platform with millions of users and fans. It is a highly-competitive portal where the existence of a new user is quite challenging. You need someone who can promote your daily posts and help you reach your targeted audience.
As a beginner, it is not simple to understand the complete process of developing and marketing content on this portal. Even if you struggle through the competition, you want to be ranked top. Without any marketing team, you will get delayed popularity.
Your profile will not get viral even if you post too much content. But you can work independently if you know the platform well and understand the tactics. Many people focus only on their content, not the marketing process, as it can be exhausting.
Benefits of Appointing a Management Team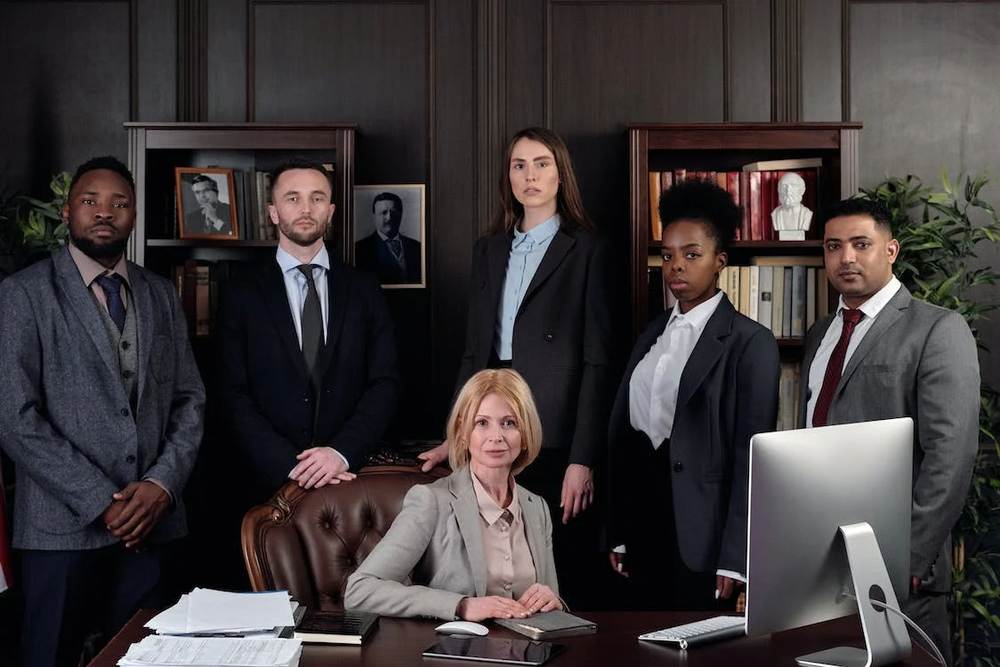 It is worth spending money on a management team, and they will help you maximize your income. Like a regular agent, the manager will also deduct a nominal fee from your page when he contributes to the growth of your followers.
But your manager should not only focus on sales to increase compensation as it can be unfair to your fans. The benefits of appointing a manager for your page are:
1. Better Clarity
A manager is responsible for sharing all the details about his work and adding more clarity to the process. It is mandatory to prepare a contract where the client's requirements and expectations need to be mentioned.
They must know the importance of marketing and gain knowledge about the process. The clients should know the quantity they need to pay for the services by the management team. If the manager uses social accounts, he must convey the information to the client for transparency.
2. Pre-planned Posts
The manager will examine your audience's taste and gather their requirements. According to their preference, the team will suggest you develop content. With the help of A/B testing, you can decide the time to publish your content.
They understand the significance of consistent content posting, and they will encourage you to do so to get more traffic to your page. You need to coordinate with them and make loyal fans.
3. Actively Interact with Your Fans
On your behalf, the manager will interact with the viewers through your profile. Regular communication is a must to get the attention of your followers. All their queries must be answered, and a content creator does not have enough time.
If you avoid your audience, they will lack interest in your page and find something interesting. The manager will share the details with your fans whenever you post new content.
4. Page Optimization
The management team will optimize your page and correct it to gain traffic. It will also improve the conversion rate, attracting more followers to your profile. Sometimes, your page requires improvements to get subscribers' attention, and it is hard to understand it at a beginner level.
A high conversion rate will boost your sales and enhance the popularity of the user. After gaining popularity, you can increase the subscription rate and make more money.
Management Team Dangers
The management team handles your brand and page completely. Your page will be treated like other users' profiles. It may compromise your privacy, and you may dislike sharing your content with them. They may prefer to maximize their profit by adding unnecessary expenses to the contract.
A beginner does not know much about these contracts, so they can be put in danger. It is okay if you do not need support when you can handle everything independently. In the long term, you cannot work with the management team and will prefer to do everything yourself.
In this way, your content will remain safe, and you will earn better income. There will be no need to share your income with anyone. With time, you will be aware of your page and can make changes accordingly. Only a user knows his requirements and fulfills them independently.
Final Thoughts
You need to decide whether to appoint a management team or get support for your fan page. If you can handle things independently, you can do everything alone and get income. There will be no sharing, and all the profit will be yours.
There are both benefits and disadvantages to appointing a manager. Therefore, you must know the requirements and decide wisely. You must focus on your goals and attain knowledge as much as possible to do everything independently. With time, you will learn everything and make money through your subscriptions.
Source