Many influencers now use the subscription site OnlyFans to make good money.
Subscriptions, direct messages, pay-per-view material, tips, and other revenue streams are among the main ways to monetize on OnlyFans. Even some OnlyFans writers have launched their tutoring firms. Let's delve into this post to know how to start OnlyFans without followers by making a lucrative profile.
How To Start An Onlyfans Without Followers
You only require a smartphone and a location to shoot your material to create an OnlyFans account and start producing content. This is how to start an onlyfans without followers. The best aspect is that no charges are involved in launching an OnlyFans business. You don't have to spend anything on setting up your account or to begin earning income on the platform; OnlyFans gets a 20% share of what you make there. Learning how to sign up for an OnlyFans account and begin making money from your work is a simple process.
Some Ways To Build A Lucrative Profile
Some OnlyFans stars earn millions of dollars a year in income, which can be very substantial.
Bryce Adams, the creator of OnlyFans, earns $6.4 million annually, for example. To serve various customer types, she employs three profiles. Below are some key aspects of how to start an OnlyFans without followers by creating a lucrative profile:
Collaborate With A Right Onlyfans Agency
Collaborating with the right agency, such as ,Fairy Management, will help you create a lucrative profile on OnlyFans. They will lead your profile to provide the highest pay around. The right agency provides the best marketing strategies, handling pay-per-view, content, monthly reports, upsells and chatting. They ensure the created content works best for the user. This is one of the best and proven ways on how to start OnlyFans without followers.
Subscriptions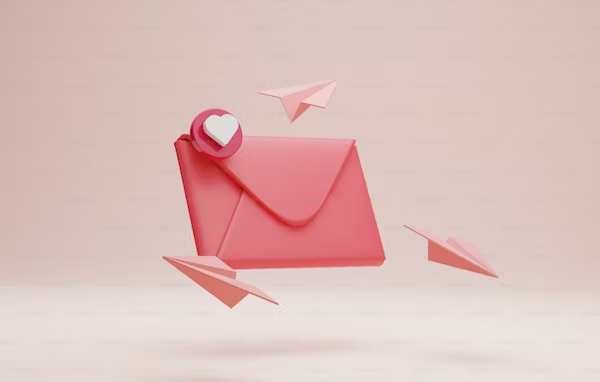 Subscriptions are the most fundamental method of monetization for producers. Users must pay a monthly or annual charge to unlock content, such as images and movies. The creator keeps 80% of that money while the business receives the remaining 20%. It is up to the creator to decide what price to charge for subscriptions, and this might be a difficult figure to calculate.
Pay-Per-View Programming
Creators can hide more feed material, typically photographs or videos, beyond a paywall so users can access it for a price.
Direct Messaging
Creating bespoke content and direct chat with fans who pay a fixed or per-message price are two additional ways to monetize your platform account. The 3,000-subscriber developer Audrey Aura made private messaging her primary source of income.
While onlyFans creators' direct messaging may constitute a major source of cash, it can also be time-consuming, and certain individuals spend a significant amount of their day responding to fans.
Livestreaming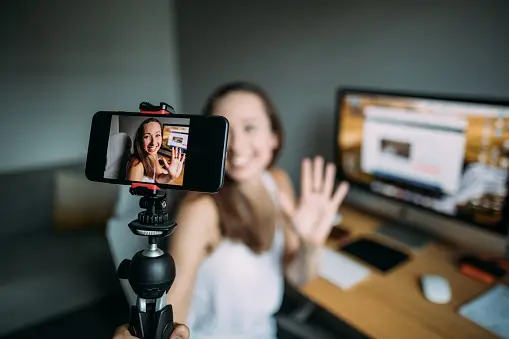 Live streaming on OnlyFans allows creators to engage with their audience more personally. Livestreams may be available for no additional charge to subscribers or a small price.
Coaching
A few OnlyFans developers are starting private coaching firms and course programs. It provides them with an additional source of income. For instance, Aura began taking an OnlyFans course when she noticed a rise in the number of people asking her for help navigating the platform.
'Shoutouts' For Promotional Content
For example, many OnlyFans artists purchase and trade "shoutouts" from one another to promote on OnlyFans along with other social media networks to attract new clients.
These promotional articles are so crucial to some producers' businesses that they hire assistance to handle their marketing.
Offer Exclusive Perks
To improve your members' experience and promote steadfast loyalty, offer them special benefits. Offer tier-based subscription packages with various extras like exclusive content access, custom shoutouts, private chat, or polling on content suggestions. Subscribers are more likely to pay for your content if you offer greater value.
Collaborate With Other Subscribers
Collaboration with other subscribers can help you reach a wider audience and draw in new ones. Work together to promote each other's accounts, organize joint live streams, or produce joint content with compatible creators in your niche. This synergy may expose Your brand to a larger audience, resulting in more subscribers.
Aim For The Highest Possible Content Frequency
The regularity of your content publishing as an OnlyFans creator greatly impacts bringing in and keeping followers. Every creator on OnlyFans has a different optimal posting frequency, but you should frequently publish to keep your fans interested. A lot of popular OnlyFans producers advise publishing once per day or once per week.
Yet, you should pick a posting schedule that works with your workflow and is convenient for you. Publishing high-quality information is preferable to publishing low-quality stuff too frequently.
Maintain Constant Engagement And Adaptation
Be aware of your audience's tastes and make adjustments as necessary as this is the key success to how to start OnlyFans without followers. Analyze your performance indicators frequently, consider suggestions, and try out novel concepts. The current content strategy will develop, existing subscribers will continue, and you will draw in new ones if you remain flexible and open to adapting.
Some Hacks For Success On Onlyfans
For creators, OnlyFans may serve as a lucrative platform. However, success needs work and planning. Some hacks to get success and how to start OnlyFans without followers:
Leverage Subreddits
The best place to hack the path ahead on OnlyFans is Reddit since it is a platform on which you may do so.
Try To Get Likes
Begin small and aim for likes if there's a single factor that can increase your exposure on OnlyFans. You may employ it as a call to action while being discreet about it. If you choose, even your content can be liked.
Tips Creators
Additionally, OnlyFans subscribers get the option of tipping creators with money.
Make An Amazon Wish List Public
Your OnlyFans subscribers and followers will have permission to see your Amazon wishlist. You can create a wishlist of the things you want. It will be gladly purchased for you as a gift by your admirers.
Take A Break
If you work in the fitness industry or are a model seeking new photoshoot possibilities, you may use business cards for marketing your OnlyFans.
Keep An Eye On The Competitors
Keep an eye on what other businesses are doing, find out what content they're producing, and observe which concepts are successful for them.
Conclusion
It takes a combination of authenticity, creativity, and commercial savvy to succeed on OnlyFans. The above tips and hacks will help you understand how to start OnlyFans without followers. Remember that success requires time, so remain dedicated, adjust as necessary, and enjoy the experience as you use OnlyFans to transform your love into money.