Content creators across the globe are improving their fanbase by delivering impeccable pieces based on what their audience likes. There are many platforms that the creators consider for this purpose, and OnlyFans seems to be the current favorite. The creators can share exclusive content and also monetize it.
The money can rise if you post quality and engaging content, and when you begin standing out, it is all set to increase. However, it comes to one thing: you have to choose the right OnlyFans agency management for the same.
Let's learn more about the process of choosing an ideal management agency.
Understanding An OnlyFans Management Agency And Its Role
An OnlyFans agency management specializes in promoting creators' content on this platform, which helps them grow their work, their base, their subscribers, and their earnings through creating quality content. The marketing agencies put in a lot of effort for the content creators. There has been a rise in the number of marketing agencies that work for you; hence, it becomes difficult to choose the right one for your work and visibility.
So, what can be done?
Here are some tips to help you make the perfect pick for management.
7 Tips For Finding The Perfect Match
The perfect marketing professional or group is not the one that promises the world to you. Instead, a perfect build of experience, strategy, supervision, changes, and reintroduction will do. But you have to find your way to the best one.
You can follow these tips:
1. Experience And Expertise
It is something that you should never settle upon. You should see the kind of experience that the agency has and their expertise in promoting your niche of work on the platform. You can try the new ones, too, as they might have something unique that can benefit your work's awareness on the platform.
However, if you are reaching out to an existing one, you can see a track record of their work so that they can help in improving their subscriber base and earnings. The professionals should understand the performance well and the steps that will work.
2. Review Their Services
If you think otherwise, it will help you break the ice knowing that all agencies are functional for OnlyFans. Some agencies focus on advertising, while others opt for influencer collaborations. But, specifically, for the creators on this platform, you have to choose someone that can help you achieve what you seek.
So, you should choose agencies with services that help you meet your goals and don't pose issues with your budgetary or visionary requirements.
3. Learn About Their Success Rate
The success rate of an agency is the testimony that can help you choose the right agency to market your account and add to the subscribers. But, the data should not be studied as it serves you. Instead, you should measure the data correctly to help you make a rational choice.
You should use the available data and content on the agency's website in the form of testimonials and experiences shared by satisfied clients. If these things are not available, you can ask for references for the people and also contact them for any feedback where you can learn more about them. You can ask the locals as they can help you with true reviews, and you should also use the internet at your disposal based on your requirements.
4. Focus On Their Skill And Mode Of Communication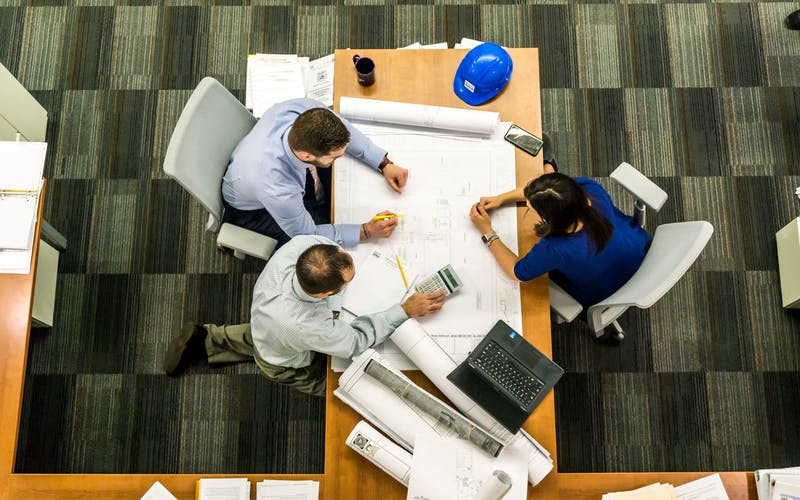 If you want to set the right tone for your choice and ensure that the agency you chose delivers what you expect, you should set the right tone of communication. You should get in touch with a responsive agency and not one that ghosts you when you try to get updates regarding the work. They should solve your doubts and queries timely.
The lines of communication should be open by the agency and flexible to meet your demands. The company should monitor your work and help you with correct and usable information that can help add quality to your work, followed by strategic visibility. The technical expertise should be in place to establish a cordial, professional relationship for long-term benefit.
5. Is It A Common Pathway, Or Do They Offer Something Customized?
Content creators focus on different things; hence, their needs are unique. Hence, their viewers are different, which adds to their engagement and creates a market for the people showcasing their skills. A standard approach does not work for all; hence, you should look for the same when choosing any agency to serve your need.
6. Pricing And Plans
There is a difference between affordability and knowing the pricing for agencies' plans. If you inquire about the pricing, it does not mean you cannot afford it. Hence, you should not shy away from asking such questions. You should set the right budget while opting for the services of such agencies. You should know the difference between genuine and reasonable prices and overpriced services.
Also, you should beware of agencies that promise your results at a guarantee or have low prices.
7. Know Their Market Hold And Reputation
It might come at the last of the discussion, but you should know the market hold and reputation of the agency that you are choosing for your work. You can use the online and offline sources for the same. Also, you can search third-party websites that deal with helping you know about the agencies and their work. There are fewer chances of manipulation and paid reviews over here.
Many social media platforms can help you gather knowledge about the same. You should stay away from agencies that take any hook-and-crook steps. Also, you should check that the agencies are ethical and cater to customer services.
Conclusion
When you plan to grow your base on various platforms, picking an OnlyFans agency management resource will help if you carefully follow some important tips and tricks. It is not a very hard thing to do, but you have to be cautious of any fraud, and also, the correct implementation of the tips is necessary for the right pick.