Nowadays, many people are joining OnlyFans as influencers to generate income. If you are also one of them, you have landed in the right place. Many people have this question: how to get started on OnlyFans? Growing fans on this platform is a challenging task. You need to apply various tips and strategies to increase your followers. 
Numerous OnlyFans agencies help promote your content on this platform and improve your reach. This article will tell you about the best OnlyFans management agencies you can consider joining in 2023. Scroll down to have a look at these agencies: 
Fairy Management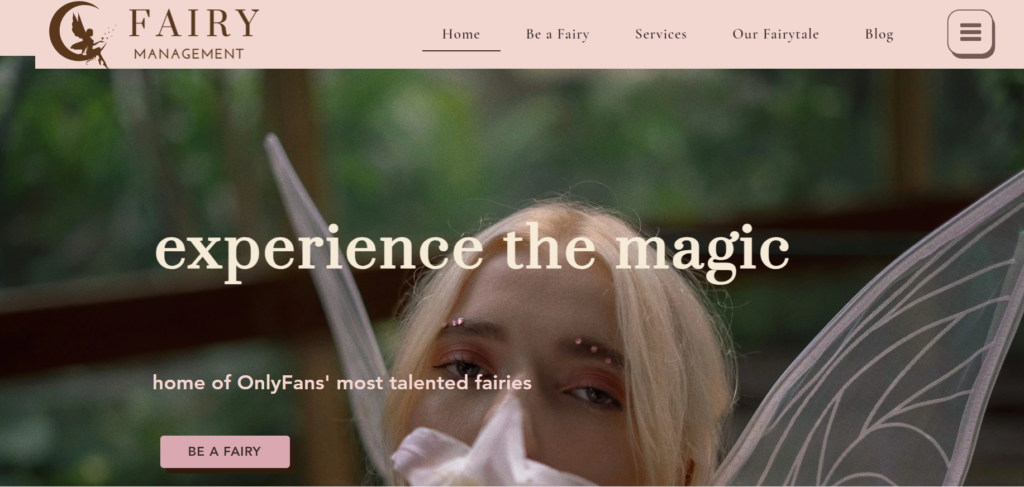 OnlyFans is known to be a place of dreams for both content creators and their subscribers. The motto of this agency is "experience the magic". It is one of the most reliable companies that delivers what it promises. Fairymgmt ensures that you get successful on this platform. 
You can only become famous by opting for the right marketing strategies. The experts from fairy management provide you with modern and advanced marketing strategies to help you grow. The company professionally handles your content, including videos and pictures. By generating reports, they can also help you know about your monthly views, upsell, and pay-per-view. It will be a good step towards knowing your strengths and weaknesses. 
Fairy Management understands well how you can attract more followers. Their expertise will help you gain fans and generate instant income. They also guide you about what content you should make to bring more audience to your page. 
Sakura Management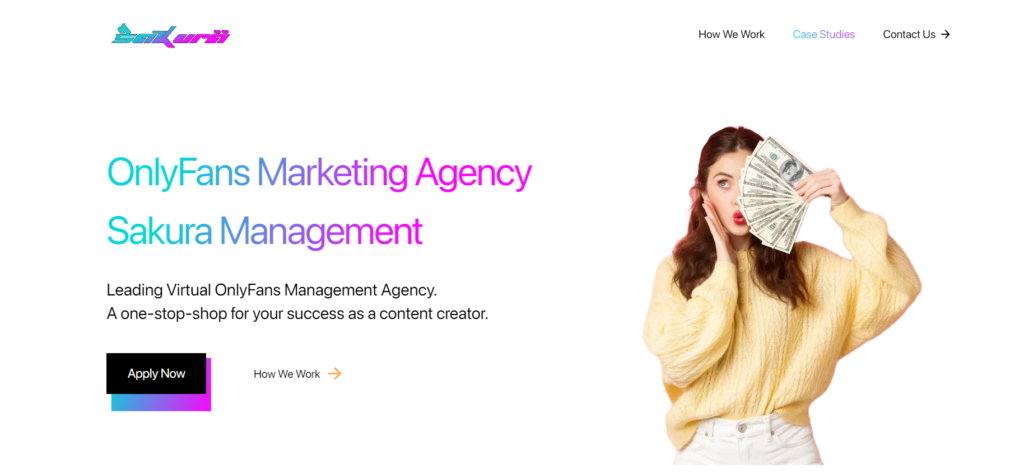 Another best OnlyFans marketing agency that you can join is Sakura Management. They have been helping content creators grow for many years. The creators who have employed this agency are generating around 6 figure income per month. Without a team or employees, it is difficult for influencers to generate $100k monthly. Working with the Sakura agency would benefit you if you do not have a team to manage your content. 
The best thing about this company is that it provides customer support 24/7. You can contact their experts when you need help managing your OnlyFans account. Sakura professionals are always ready to help their clients. You will get instant replies from them. It is a US-based marketing agency. So, if you live in the United States, you can join employ this company to grow your brand. 
Neo Agency
Neo agency is a popular OnlyFans marketing company based in Europe. All the creators who have employed this company have become famous and generate handsome income. Their services include auditing accounts, social media marketing and management. The professionals are available 24/7 to help you manage your account and increase your followers. 
The company provides all the essential tools that are useful for an influencer. The main policy of NEO is not to interfere or disturb anyone's privacy. The experts believe in respecting and building good relationships with other content creators. 
OFAgency.co
Another well-known OnlyFans management agency is OFAgency.co. Are you tired of handling your social media accounts all alone? If yes, then hiring OFAgency would be great for you. Sometimes, influencers do not get time to reply to messages from fans. But OFAgency manages that for you. Not only this, but OFAgency also helps you in creating quality content. 
OFAgency also tells you about various strategies to help you build your account's visibility and improve your earnings. Contact their customer support team anytime if you experience issues managing your social media account. 
Pros Of Joining OnlyFans
After knowing the top OnlyFans marketing and management agencies, let's have a look at the pros of joining the OnlyFans platform: 
For people looking for financial independence, OnlyFans is a great choice. You have to use your talent to create content on this platform. Your posts get monetized depending on the number of fans. 

Sometimes people feel shy to express their talent. They are not aware of platforms where they can showcase their talent. But with OnlyFans, you can showcase your content to the world and build your brand. 

Another benefit of becoming an influencer is that you get flexible working hours. There is no fixed timing for posting pictures or videos on this platform. You can do the work at your preferred speed. This will also help you enjoy your personal life without the pressure of work commitments. 

Nowadays, the youth is facing many challenges in getting good job opportunities. Unemployed people can boost their careers on this platform and become financially stable. 

Another benefit of joining OnlyFans is that there are no intermediaries. It means that there is no middle between a creator and his fans. Creators can directly connect with their followers and increase their views or reach. 
Cons Of Joining OnlyFans
Some of the cons of joining OnlyFans are: 
One of the biggest drawbacks of joining this platform is data breach. It means that your details can get hacked by scammers. 

You can earn a good income based on your fan base on this platform. But the earning opportunities are not equal for everyone. Some content creators earn a 6-digit income, whereas some influencers struggle to grow followers. 

The adult content posted on this platform has negative impacts on its reputation. Many people do not prefer this type of content. 

The income generated on this platform depends on the content's reach or views. Many influencers cannot match these criteria, and they feel pressured. This stressful situation can create an imbalance in your professional and personal life. 
To Sum Up
Are you tired of handling your OnlyFans account by yourself? Many influencers who do not have a team prefer hiring a marketing and management agency to handle their social media. You will come across various OnlyFans marketing agencies on the web. But it is important to research before choosing the right one for you. Some of the most popular management companies include OFAgency, NEO, Sakura, and Fairy Management. Check out the above points to learn about these agencies in depth. 
Sources: