Are you planning to make a career on OnlyFans with balancing your personal life? Well, it seems impossible to do so. However, some tips might help you overcome the challenges. We have curated this article to share the best tips to balance your personal life and your OnlyFans career. By the end, you will know whether it is a good decision for you or not. 
OnlyFans is the most profitable platform for adult content creators. More and more creators are now joining this platform because of this reason. At OnlyFans, you might get a lot of opportunities as a content creator. Initially, you have to deal with some problems. But once you understand everything precisely, you might become successful at it. 
It doesn't matter if you are doing OnlyFans either part-time or full-time. But if you seriously want to make it a successful career, you have to work hard. Working hard means you have to improve various things about your account—for instance, the content, marketing strategies, consistency, and more. 
One thing that demotivates many creators is when they cannot balance their personal life with OnlyFans. It usually happens with beginners who know so little about the platform. You can visit https://www.fairymgmt.com/ to gain more knowledge about this thing. 
Let's now discuss the best ways to balance your personal life and an OnlyFans career. 
What Are The Effective Tips To Balance Your Personal Life With OnlyFans Career? 
Balancing personal life with OnlyFans career is challenging for various reasons. And that is why many people are against building this type of career. Well, it doesn't matter. If you have decided to devote yourself fully to it, you should not take a step back. Instead, you can learn the following tips to have a stress-free life
Making a schedule is crucial
The most crucial thing while doing an OnlyFans account is making a schedule. Even though it seems like a useless thing, it will benefit you in many ways. When you have a schedule, you can also have some time for yourself or your family. That is extremely important.  
Making a schedule is not enough. You need to follow it as well, no matter what. Otherwise, you won't get the results you have always wished for. You can put the schedule on your diary or board that you usually check

As a result, it will be easier for you to manage your personal and professional life. So, what is better than that?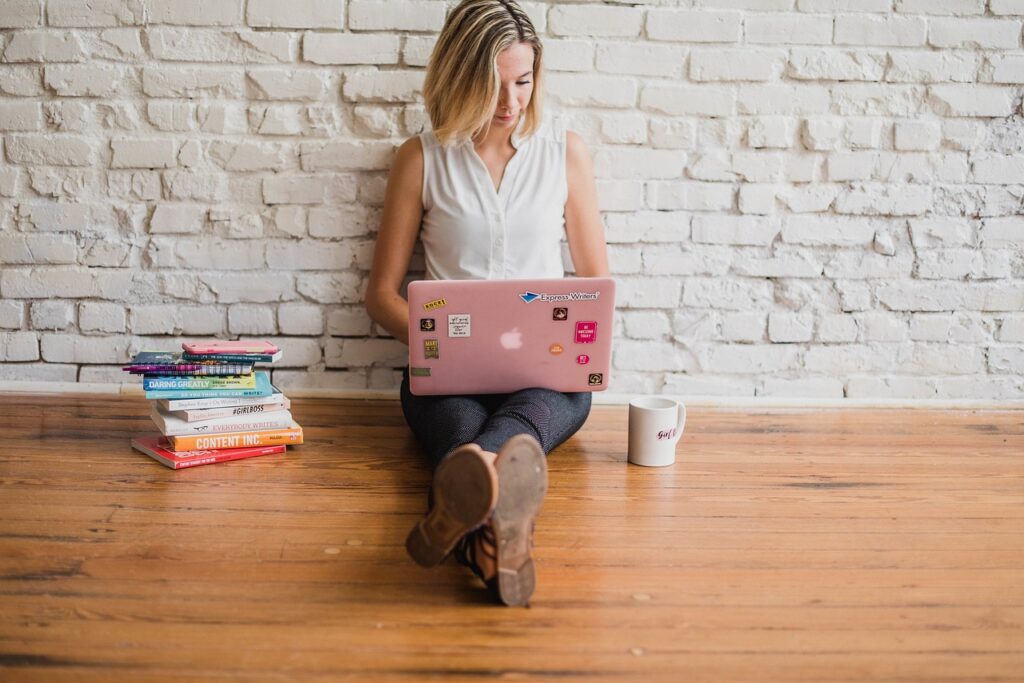 Share with your loved ones
Another perfect tip for balancing your personal life with your OnlyFans career is sharing everything about it with your loved ones. This way, you might get enough support from them, and there won't be any issues in your personal and professional life. 
Sometimes, creators hide their OnlyFans careers from their close ones. Well, you should never do such a thing because it might create problems in your relationships. It is crucial to maintain honesty with your loved ones if you want to have a beautiful bond.

Don't forget to take care of yourself
A good personal life with an OnlyFans career is also possible if you prioritize self-care. Self-care means doing those things that make you happy. It can be anything from skincare to reading books. You can make a list of things and do them occasionally to relax. 
If you forget about caring for yourself during this time, you will always be stressed. So make sure not to skip your self-care time, no matter what. 

Avoid sharing about your personal life
OnlyFans is indeed a brilliant platform to earn money. However, it is also a bit dangerous to share details about your personal life. Many people take advantage of this fact and might create issues for you. That is why you must be careful about sharing anything on the platform. 
If you want to build a successful career at OnlyFans, you have to be professional. And it is always better to keep your professional and personal life apart. It might help you maintain your relationships and work simultaneously. You have to make a rule never to share too much information with your subscribers. 
Be consistent in posting content
Posting content consistently is the best way to gain more followers. It might also create various earning opportunities for you. You can write creative ideas in your diary to maintain consistency. 
Posting frequently won't help you much because it should be highly engaging and original. Some creators often fail at it because their content is not that fantastic. So work on these things and improve at every step. 

There is a direct connection between professional and personal life. If one is not going well, the other will affect it too. You have to work towards improving your professional life to make your personal life better and vice versa. 
Understand your feelings
If you feel overwhelmed by your professional work, it is time to take a break. But to make this decision, you have to understand your feelings first. Don't neglect whatever you are feeling. Also, you can share it with your loved ones if you are comfortable. After analyzing your feelings, you can decide to take a break. It depends on you how much time you need for yourself to get back on track. 
Financial planning is essential
Financial planning helps a lot in the case of OnlyFans creators, especially for beginners. If you have just started your OnlyFans account, you must plan your budget accordingly. Otherwise, there is a possibility that you can face financial problems in the future. You can also seek a financial advisor if you are confused about it. 
Planning everything has many benefits. The most significant one is that you won't have to worry about your future anymore. So don't forget to plan your finances whenever you start earning. 

The Bottom Line
We hope you can easily balance your personal life with your OnlyFans career. It is not impossible. All you have to do is follow the above helpful tips, and you are ready for the same. 
Sources: